Foxfire Partners
COMMUNITY INVOLVEMENT:
Each year, we select a Non-Profit Partner of the Year. Throughout the year, we raise awareness and funds for the non-profit and have opportunities to donate our time and talents. We LOVE that together, we can achieve more and that every amount we donate, regardless of the denomination, adds up to make a BIG difference to our featured Non-profit!
This year, we're excited to honor Kitchen on the Street! Kitchen on the Street is a faith based community partner purposing to eliminate local hunger by offering food assistance programs in Phoenix Arizona and San Antonio Texas.  The mission: Turning hunger into hope…one child at a time.  Earning 501c3 status in 2007; Tax Id 20-5723799, they are also a qualifying charity for the "Work Poor Tax Credit" through the state of Arizona. To donate directly to Kitchen on the Street CLICK HERE!
COMMUNITY PARTNERS:
We're honored to have phenomenal Community Partners! We believe in the power of collaboration and have developed reciprocal relationships with other outstanding organizations and appreciate each others mission, events and the impact they have on the community. We highly recommend them!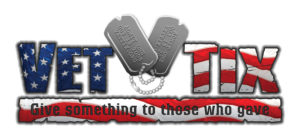 SPONSORS:
Check out sponsors who 

help make Foxfire Events successful & who we admire and appreciate.

Click the logos to visit their websites!