About
Foxfire Events, founded in 2010 – powered by creativity, authenticity, community connection and perseverance, ever since.

Our Mission: Creating opportunities, atmospheres and events uniting people, organizations and communities – locally, nationally and globally – for the greater good of all.
Our WHY: Our founder says, "magical things happen when we unite!". We thrive on energy that comes from human connection.
Our Expertise: Creating elevated experiences, considering all details, so our clients and guests enjoy a flawless event and life enhancing experience.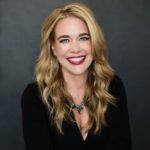 Founder, Heather Rausch can't remember a time when she wasn't involved in event creation, planning, management, realtionship building or marketing. She's extremely creative, professional, enthusiastic and LOVES what she does. She has a magnetic personality drawing people to her – which makes her a GREAT host & magical connector! Heather has a big heart and is genuinely interested in helping people and organizations enhance their sucess and connect, for the greater good of all!
Community programs such as F.O.X.Y. Women & Wine and Foxfire Experiences are a huge success because of her foresight, passion to collaborate and ability to bring the most dynamic people together. 
Whether it's workshops, conferences, leadership retreats, corporate team building, fundraisers, or appreciation events, corporate and community clients enjoy working with Heather and Foxfire Events to experience flawless and invigorating experiences, while staying in their zone of genius.
Events & Services:
Event Consulting
Our consulting services are ideal for business leaders seeking productive Annual Meetings, Workshops, Conferences, Client/Staff Appreciation, Grand Opening/Re-Openings, Ribbon Cuttings, Team Building, and Focused Business Meetings. We also consult and manage; movie premiers, book signings and more.
We start with a strategy call to discuss your vision and goals. We know the questions to ask to determine if/how we may best contribute. If it's mutually decided we're a fit, we set up a planning appointment and get to it!
Having a clear and concise event plan saves time, money & frustration. We affordably deliver a complete plan. Choose to execute with your own team, or hire us to produce and manage the event utilizing the outlined plan. We've found over the years, unless it's their expertise, most teams lack the time, experience and attention to detail required to develop a truly engaging and flawless event. We're here to help!
Event Production & Management Services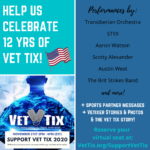 Successful business owners understand the value in collaborating with experts! Foxfire Events rocks at producing and managing events that result in great success. We have the experience to consider details often missed, the foresight to offer money saving suggestions, and are quick on our feet behind the scenes during the event to handle any potential snags, before the client could even notice it. Flawless events are our jam!
Public Events & Fundraising
Putting on events including the general public are a lot of fun, can be highly productive AND can be a little overwhelming to most. It takes a lot of planning and attention to detail to ensure these are successful, especially when incorporating a fundraising aspect. And, it's something we're very good at!
**F.O.X.Y. Women & Wine** (signature community event!)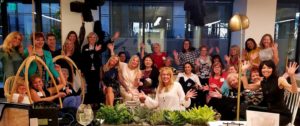 F.O.X.Y. Women & Wine is a unique & fabulous networking event attracting successful women who genuinely desire to connect and build their business. Uniting dynamic women over a glass of wine (or favorite beverage) allows networking to naturally occur and frinedships to form. It's quickly become a favorite! Global F.O.X.Y. Women & Wine events are held via Zoom, In Person events are held in the Greater Phoenix Area.
As for the name, it's playful and an acronym describing the women attracted to the events… F = Fearless  O = Outrageous  X = eXceptional  Y = Yearning to make a difference – so they DO!  F.O.X.Y. is an attitude & way of BE-ing! We invite ALL ladies to experience it for themselves!
Foxfire Experiences

High impact, interactive, uplifting workshops and conferences for women to nourish spirit, mind and body. We attract movers and shakers juggling family, successful careers, faith and philanthropy who are experienced enough to know; when they "fill their cup", they have more to contribute. Our speakers are relevent leaders offering; education, inspiration, tools and resources. We have a lot of fun and infuse creative activities while also engaging in thoughtful conversation and discussion knowing all women, whether on the stage or in the audience, have valuable experiences and insights to share. Some events include; Nourishing Spirt, Mind, Body Conference & Retreat, Fearlessly and Uniquely YOU!, Diamonds in the Desert, Fox Den United and more!
Venues
We love raising awareness of local gems! Have a venue you'd like to share? Give us a call!
To learn about Event Sponsorship Opportunities, or if you'd like to Host an Event, please contact Heather Rausch at [email protected] or call 602-677-9535.