Time to Shine: Engage with Confidence Workshop
Time to Shine: Engage with Confidence Workshop
part of the F.O.X.Y. Workshop Series presented by Foxfire Events
We're incredibly excited to have Television Host, Producer and Media Expert Terri O. share HOW to engage with confidence whether in front of a camera, in an elevator, at an event or in front of a group of people.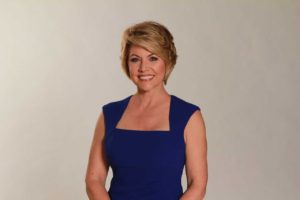 Many business owners wonder, when you have just 60 seconds or even 2-5 minutes to spotlight your business, WHAT information should you share?! What will engage people and ENTICE them to take a closer look? YOU know your products & services are great, how do you best convey that? HOW do you maximize the time you have and GAIN the results you're looking for? AND, how do you refresh your message when you share to the same group of people often so they don't tune you out?
With years of experience interviewing hundreds of business owners, Terri knows what works and shares the MOST valuable things to convey when it's YOUR time to SHINE! Learn how to draw in your audience AND how to do so with CONFIDENCE!
This 90 minute workshop is ideal for business owners, professionals responsible for marketing or promoting a business, everyone who networks and anyone wishing to feel more confident in their speaking personally or professionally! It will be a FUN and engaging conversation! Don't worry, you will not be put on the spot to speak in front of this group however you WILL gain valuable information and insight giving you confidence in effectively sharing your message once you leave the room! This is for professionals of all levels – after all, school is never out for the pro!
You'll also get a little time to network with fellow attendees and business owners while you're at it!
Tickets are required and must be purchased here in advance. Seating is limited! ALL are welcome, so share with your friends and get your tickets TODAY!
Saturday March 24, 2018 10:00am – 11:30am
(we suggest arriving at 9:45am to get a great seat and network a bit!)
Foothills Recreation & Aquatic Center – 5600 W Union Hills Dr, Glendale, AZ 85308
Light refreshments will be served.
No recording devices permitted however take as many notes as you like!!!
**All tickets are non-refundable and can not be applied toward any other events. If you are unable to make the event, you may gift your ticket to a friend. In this case, please email the name change to [email protected] – Thank you!**
More ABOUT Terri Ouellette
She is a native Phoenician that has been entertaining and educating viewers for over 20 years.
A resident and contributor to her community, "Terri O" has perfected the category of "infotainment".  After starting her career in morning news, Terri moved to lifestyle television hosting shows including Home with Terri O, On the Go with Terri O and Super Simple with Terri O before joining Sonoran Living in August 2012. Terri has been awarded two Emmy's for hosting and producing. She has also written the book "Easy Embellishing with Terri O". Through the years, Terri has remained of one of the Valley's most respected and well known celebrities.
Besides sharing her passion for creativity, Terri also has a passion for helping people learn how to live life to the fullest. Terri believes that life is complicated enough, so she is constantly seeking tips, ideas, people and business to make our lives just a little bit easier. Terri O has been married to her husband Ray for over 30 years. They have two sons, two dogs and they love to explore the outdoors. Follow Terri on Facebook.com/terriouellette or Instagram@terrioaz