Nourishing Spirit, Mind, Body 2021
ONE full day! Fill yourself UP… be inspired, interact with GREAT people & nurture your soul!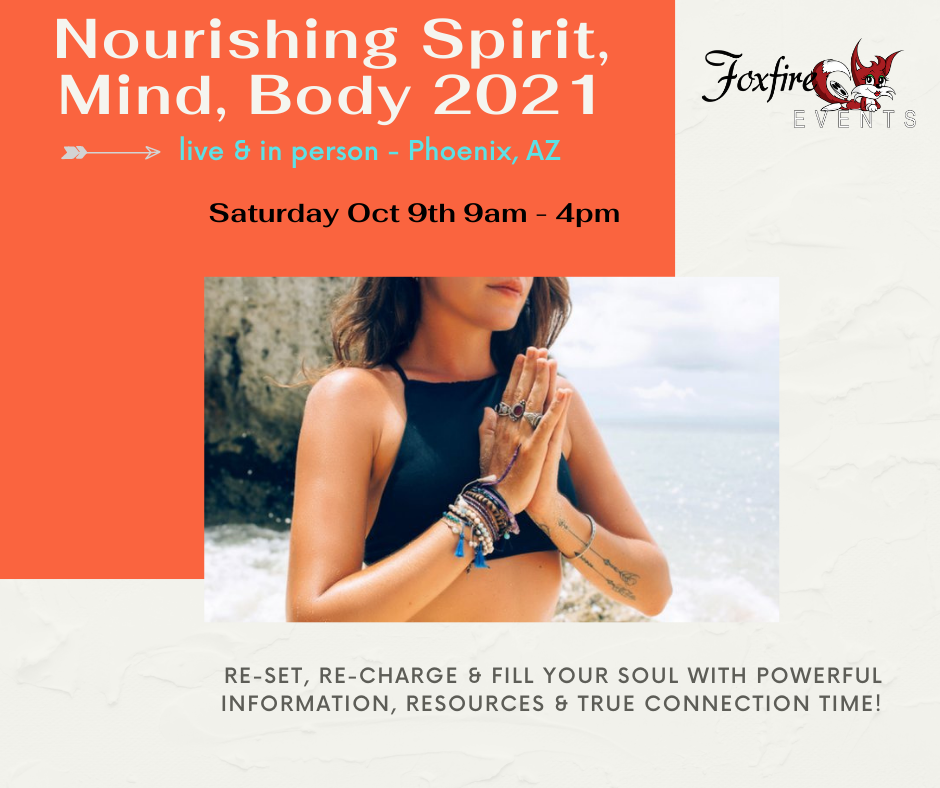 JOIN US Saturday October 9th 9am – 4pm in North Phoenix for a day full of interactive workshops, engaging activities + powerful speakers!
IDEAL FOR WOMEN WHO:
Consciously seek ways to make their lives (and the lives of others) better, easier, productive, healthier and successful
ENJOY being surrounded by great people & are comfortable with and craving in person connection
Are powerhouses in their own right (or powerhouses in the making!) who see the value in conversation, collaboration and taking focused time for self, they give & receive inspiration through events like these through participation in authentic conversation
Enjoy participating in activities that bring JOY, happiness and healthy alternatives
Want to walk away with strategies for being the BEST version of themselves after having a really REWARDING, connected and uplifting day!
Limited to 26 FABULOUS ladies! 
Expect to meet and relate with dynamic women, put new strategies in place to recharge your spirit, mind and body and leave EXCITED to tackle the rest of the year! Tickets include; all activities and materials, a nourishing lunch, snacks and beverages throughout, life enriching resources + the connections you make that will last a lifetime! See more about our agenda below and GET YOUR TICKETS TODAY as they ARE limited and expected to sell out quickly! These 7 hours will be some of the best you will spend this year for an insanely value driven price.
OPEN TO ALL WOMEN! Invite ladies you LOVE being around! We want to meet YOU & them!!! 
AGENDA:
9:00am – Welcome! Let's get to Know YOU Activity & Hear What to Expect From the Day with this HIGH ENERGY Opening brought to you by event host, Heather Rausch
Leave Your "Baggage" at the Door Workshop – Release any worry, doubt, guilt (projected or your own), challenges, really anything that is not serving you for the next 7 hours and be open to new solutions, perspectives and ideas that make life easier and more fulfilling. Permission to "drop everything" (even for a few hours) and freshening up our perspective often opens our eyes to new solutions and/or opportunities we may not have previously considered! This activity powerfully inspires us to FOCUS our intention for the day, lightens our load and usually makes us laugh + gives us tools we can apply in future situations allowing us to quickly re-frame and make decisions without unnecessary stress!
What makes YOU Awesome?! Workshop – YOU my friend are awesome! We all have unique talents & gifts that matter! Learn from guest speaker, author and coach, Julie Jones on how to identify what makes you AWESOME and the power that comes with self awareness, self acceptance, and self love. Examine what happens when you share your talent, gifts and light with the world. The world is starved for bright light these days, how bright are you allowing yours to be? What causes you to "dim" your light and how do you "re-charge" when this happens? We'll take a look at all of this and more during this enlightening session!
Collaboration & Success Workshop – Strategically aligning with people, companies, groups and resources that compliment your personal and professional objectives and goals is important to overall success and happiness! You've heard the saying "a rising tide lifts all boats"… we'll take a look at what this means to each of us and examine how we may possibly increase our collaboration to achieve greater success (and success as it is defined by YOU!)
We'll also take a closer look at how we collaborate with resources. A great book can provide valuable insight, instruction, joy and/or entertainment! Whether it's a book focused on business or a story that personally affects you in a positive way, we invite you to share books YOU have found highly impactful through this discussion. We'll ask Fox Den United Book Club Ambassador Margaret Stephens-Reed to share her thoughts on the value and joy of diving into a great book, what she has found most interesting through leading discussions through all genres and with various groups and how this enhances collaboration in a way we may not have originally thought about! It's sure to be a thought provoking and resource rich session!
Lunch & Time to Connect with fellow participants, speakers and host + check out our vendors!!! 
Vision/Dream Board Funshop – What do you wish to manifest? Personally, professionally (combination of both)! What do YOU wish to create, achieve, experience over the next several days, months, or years??? YOU pick the timeframe to focus on and identify your goals. Bring photos, phrases, embellishments or visuals with you, or use ours – we have lots of fun supplies including poster board (1/2 sheets), markers, stickers, cut outs, etc.! During this funshop, CREATE a visual representation of what you desire, take it home and display where it inspires your ADVANCEMENT! In our NEXT workshop, put strategizes in place to do the work to ACHIEVE those goals… it takes more than a hope, a wish and a prayer (most times) and we want you to be successful!
What's Your Strategy?  A dream is just a dream without a plan! Let's strategize YOUR plan! Identify your desires, examine your capabilities, access your resources, calculate the risks/rewards, develop your plan! Learn what to consider when developing a strategy and how to excelerate your success! This information can be applied to anything in life! If you are a business owner, GREAT! If you are not, apply these tips to anything you're working on personally – having a strategy we live by is VALUABLE! Enjoy the time to work on your personal strategy during the workshop so you walk away with a plan, rather than another "to do".
4:00pm – Close of Program – We'll be sad to see you leave, yet EXCITED to see what you choose to do from here! We'd like to stay connected and cheer you on! Be sure to join our Nourish Spirit, Mind, Body group on Facebook!
Check out our AMAZING Sponsors!!!
We appreciate these organizations SO much & recommend clicking on their logo to learn more about them!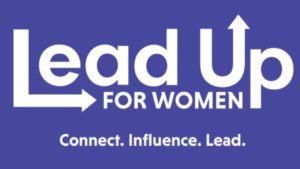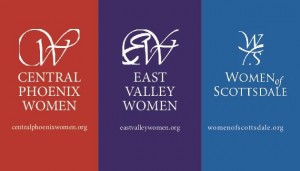 AND CHECK OUT THESE GREAT VENDORS WHO WILL BE WITH US AT THE EVENT!!!

Scottsdale/Shea

Lisa Liddy, Director, Ruby Ribbon
480-458-7205  | [email protected]
http://rubyribbon.com/lisaliddy