F.O.X.Y. Women West January 2019 Event
F.O.X.Y. Women WEST!
We are Women
E

xcelling Successfully Together!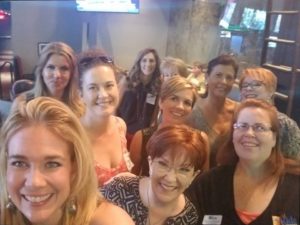 Join dynamic women in the west valley to network while we are hosted in a great local business that you'll get to tour & learn a little more about!
F.O.X.Y. stands for the type of women we attract! They are; Fearless, Outrageous, X-ceptional women, who Yearn to make a difference – and DO! They are the BEST of the BEST in their industries and communities! You will find this group to be more casual than a traditional leads group and more structured than a social group. It's really a mix of both that is incredibly impactful providing the perfect opportunity to learn about each others businesses and connect!
We gather on the 4th Wednesday of each month from 5-7pm at a different local business each month. Tickets are $25 for guests, $20 for Fox Den AZ members. To learn more about the Fox Den AZ and what it takes to become a member, visit www.FoxfireEventsRock.com/foxdenaz
ALL ladies are invited to JOIN US at these events! We are confident that when you do, you will continue to add this event onto your calendar! We look forward to meeting you!
About our venue host: Anytime Fitness Arrowhead – 6120 W Behrend Dr, Ste 145, Glendale, AZ 85308

Owner Natalee Stitch:
Natalee is a wife and mother of 3 boys. She played rugby for ASU from 2001-2005, completed 3 marathons, 6+ half marathons, 1 half ironman, as well as countless 5ks and other fun races. She competed in a few different fitness competitions winning her pro card and being given the opportunity to compete at the Natural Olympia in Vegas. Natalee LOVES INSPIRING people to know that they can do anything they put their mind to. She says It's that easy.. and that hard! She runs a very clean, comfortable, inviting, 24/7 facility. And her goal is to make a difference in this community and the lives in it.
Get your tickets here online today!