F.O.X.Y. Women & Wine Global May 2022
F.O.X.Y. Women GLOBAL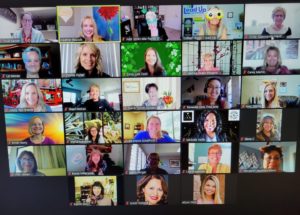 Tuesday May 17th 5pm (AZ) via ZOOM!
Women from around the world connect online monthly for business introductions and interesting conversation!
Whether you're looking to connect socially or for business, this fast paced 60 minutes will leave you happy you took the time to log in! Over the last couple of years, we've found utilizing online platforms to be a valuable and efficient way to create and nurture relationships! LOG IN from anywhere and cultivate relationships through this fun 60 minute event.
Enjoy conversations as group + opportunities to introduce yourself and participate in thoughtful conversations through breakout rooms. We invite you to exchange contact information and follow up with anyone you meet one on one to further your conversations and connections. It's a great way to meet incredible women from around the world!
Grab your favorite beverage and JOIN US online. FREE event for Fox Den United members, $20 for guests. Members will receive the ZOOM link automatically via email the day prior to the event. If you do not see the link in your inbox, please check any other email folders. Guests will receive link via email upon purchase of your ticket below. Share the event with your favorite girlfriends, colleagues and anyone else you know looking to engage with a dynamic group of women. We can't wait to meet YOU!
F.O.X.Y. is a fun desccription and explains characteristics of the women we attract. In addition to being a fun group of women, F.O.X.Y. = Fearless, Outrageous, X-ceptional, Yearning to make a difference…so we DO! We know that united we are even stronger and that connecting should be fun! Get connected and stay connected through this powerful group!
Buy your ticket here: