F.O.X.Y. Women WEST May 2019 Event
F.O.X.Y. Women WEST!
We are Women
E

xcelling Successfully Together!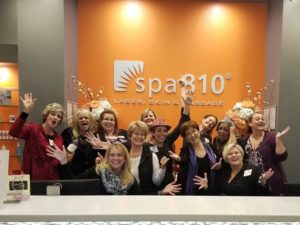 Join dynamic women in the west valley to NETWORK while getting a behind the scenes look at a hot industry and cool area business! It's a GREAT way to get the inside scoop on businesses right in your own backyard AND meet amazing women who are excited to learn about your biz too!
F.O.X.Y. stands for the type of women we attract! They are; Fearless, Outrageous, X-ceptional women, who Yearn to make a difference – and DO! They are the BEST of the BEST in their industries and communities! You will find this group to be more casual than a traditional leads group and more structured than a social group. It's really a mix of both that is incredibly impactful providing the perfect opportunity to learn about each others businesses and connect!
We gather on the 4th Wednesday of each month from 5-7pm at a different local business each month. Tickets are $25 for guests, $20 for Fox Den AZ members. Your ticket fee allows you to connect with this truly reciprocal group of women – it's well worth your investment of time & money. To learn more about the Fox Den AZ and what it takes to become a member, visit www.FoxfireEventsRock.com/foxdenaz
ALL ladies are invited to JOIN US at these events! We are confident that when you do, you will continue to add this event onto your calendar!
We look forward to meeting you!
This month we are excited to be hosted by Thermal Imaging Centers of America

located at 19420 N 59th Ave C-273 | Glendale AZ 85308 
Come learn all about thermal imaging! How it works, what is reveals and WHY it has become so popular with men & women! President & Founder Kerry Press is our host and will educate and answer any questions the group has. We will mingle in the office for the first hour and then will move downstairs to Bottega where we will enjoy light bites and guests may order wine, cocktails or any beverages on their own. You may choose to order dinner on your own as well, Bottega has a GREAT menu!
Please purchase tickets in advance here online!