F.O.X.Y. Women WEST March Event
F.O.X.Y. Women WEST!
We are Women
E

xcelling Successfully Together!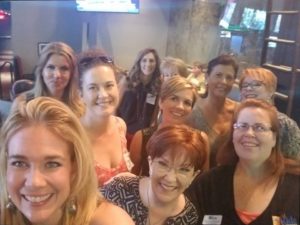 Join dynamic women in the west valley to NETWORK while hosted in a great area business that you'll get to tour & learn a little more about! It's a GREAT way to get the inside scoop on businesses right in your own backyard AND meet amazing women who are excited to learn about your biz too!
F.O.X.Y. stands for the type of women we attract! They are; Fearless, Outrageous, X-ceptional women, who Yearn to make a difference – and DO! They are the BEST of the BEST in their industries and communities! You will find this group to be more casual than a traditional leads group and more structured than a social group. It's really a mix of both that is incredibly impactful providing the perfect opportunity to learn about each others businesses and connect!
We gather on the 4th Wednesday of each month from 5-7pm at a different local business each month. Tickets are $25 for guests, $20 for Fox Den AZ members. To learn more about the Fox Den AZ and what it takes to become a member, visit www.FoxfireEventsRock.com/foxdenaz
ALL ladies are invited to JOIN US at these events! We are confident that when you do, you will continue to add this event onto your calendar! We look forward to meeting you!
This month we are excited to be hosted by E3 Cryo & Wellness Center!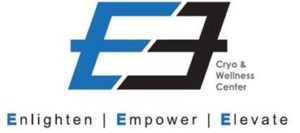 E3 Cryo & Wellness Center is located at 13615 N 35th Ave Ste 2, Phoenix 85029
More information about the center can be found at http://www.e3cryo.com/
They are a wellness center specializing in whole body cryotherapy, cryofacials and localized cryostimulation.  They also provide red light therapy and compression therapy.  They're not limited to just humans, they also provide cryostimulation and red light therapy for horses.  Whole Body Cryotherapy is a 3 minute session of super cooling the body.  It is an ideal treatment because it is Holistic and Non-invasive.  Clinical studies have shown immediate benefits to soft tissue, internal organs, the nervous system and energy meridians.  With so many effects to the body, extreme cold therapy has no equal for a person's wellness plan.  Some of the many benefits include a decrease in muscle soreness, pain and inflammation, boosts lymph draining and blood circulation, increases collagen, decreases fatigue, increased metabolism and much, much more. You will get to learn more about this process while we network in their center! Feel free to invite any ladies you like to JOIN YOU!
**ALL tickets are non-refundable and can not be applied toward any other events. If you are unable to make the event, you are welcome to gift your ticket to a friend. In this case, please email the name change to [email protected] – Thank you!**