F.O.X.Y. Women WEST June 2019
F.O.X.Y. Women WEST!
We are Women
E

xcelling Successfully Together!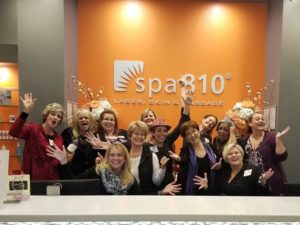 Join dynamic women in the west valley to NETWORK while getting a behind the scenes look at an industry you may not already be familiar with & learn something new while you are there as well! It's a GREAT way to get the inside scoop on businesses right in your own backyard AND meet amazing women who are excited to learn about your biz too!
F.O.X.Y. stands for the type of women we attract! They are; Fearless, Outrageous, X-ceptional women, who Yearn to make a difference – and DO! They are the BEST of the BEST in their industries and communities! You will find this group to be more casual than a traditional leads group and more structured than a social group. It's really a mix of both that is incredibly impactful providing the perfect opportunity to learn about each others businesses and connect!
We gather on the 4th Wednesday of each month from 5-7pm at a different local business each month. Tickets are $25 for guests, $20 for Fox Den AZ members. Your ticket fee allows you to connect with this truly reciprocal group of women – it's well worth your investment of time & money. To learn more about the Fox Den AZ and what it takes to become a member, visit www.FoxfireEventsRock.com/foxdenaz
ALL ladies are invited to JOIN US at these events! We are confident that when you do, you will continue to add this event onto your calendar!
We look forward to meeting you!
This month we will visit Valleylife's west campus! Valleylife is an incredible 501c3 serving adults with disabilities. Learn more about how Valleylife impacts their members and the community with all they do!
The west campus is located at 16044 N 29th Avenue, Phoenix, AZ  85053

**ALL tickets are non-refundable and can not be applied toward any other events. If you are unable to make the event, you are welcome to gift the ticket to a friend. In this case, please email Heather@FoxfireEventsRock.com with the name change. Thank you!**