F.O.X.Y. Women West August 2019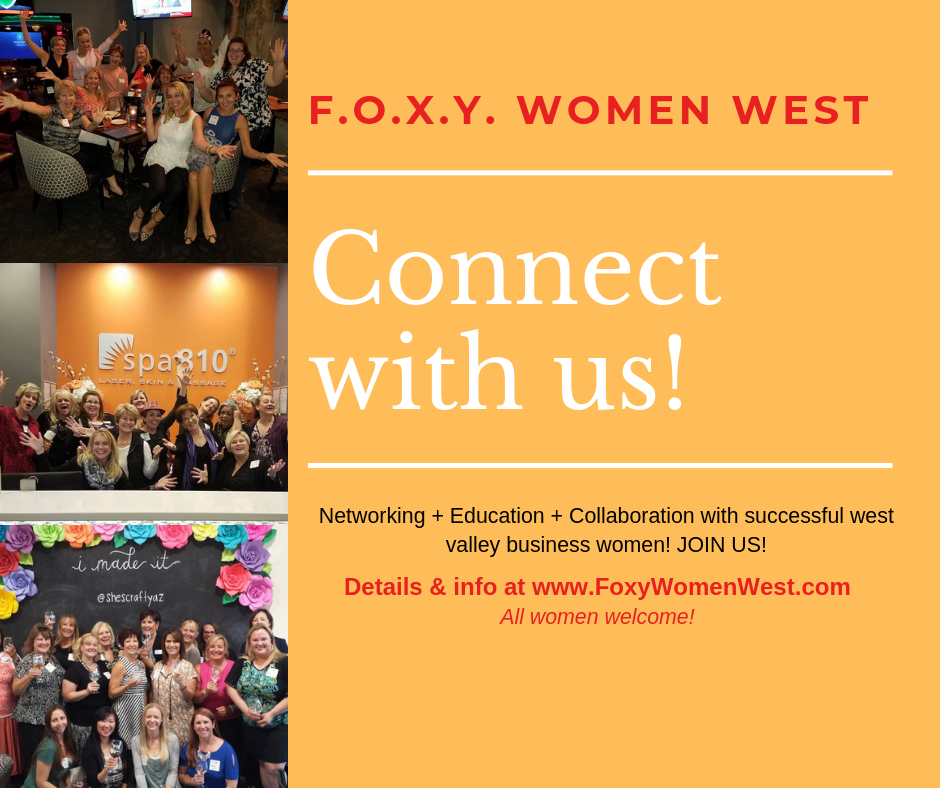 We are BUSY women juggling family, career, philanthropy, community & more. We are multi faceted, multi talented & multi-taskers!
We appreciate this event because we are able to network, create business & social relationships AND gain self care tips all in one!
F.O.X.Y. stands for the type of women we attract! They are; Fearless, Outrageous, X-ceptional women, who Yearn to make a difference – and DO! They are the BEST of the BEST in their industries and communities!
We gather on the 4th Wednesday of each month from 5-7pm at a different venue each time. We feature a speaker who takes 20 minutes to share self care tips that are always useful! You'll meet our sponsors & non-profit partner and the rest of the time is connecting with fellow guests!
Tickets are normally $25 for guests, $20 for Fox Den AZ members. Your ticket includes your evening of connections, the tips you takeaway & a chance at some great door prizes. SPECIAL: In August we're offering complimentary admission to helo celebrate our ribbon cutting happening that day as well!!! Woot woot! To RSVP, email [email protected] & we'll add you to the guest list!
To learn more about the Fox Den AZ and what it takes to become a member, visit www.FoxfireEventsRock.com/foxdenaz
ALL ladies are invited to JOIN US at these events! We are confident that when you do, you will continue to add this event onto your calendar!
JOIN US! Aug 28th 5-7pm!
at Arizona Broadway Theatre – 7701 W Paradise Ln, Peoria, AZ 85382
This month we are also being celebrated by the Glendale Chamber of Commerce with our Ribbon Cutting and we invite women AND men to join us for this event! We are confident all men & women will enjoy the topic and the connections made at this event! We look forward to seeing you all there! Please email your rsvp to [email protected]
Light bites will be provided and a cash bar is available
Our Speaker: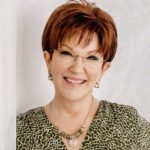 Maria Tomas-Keegan is a celebrated author, transition and life coach and the owner of Transition and Thrive with Maria. She will share tips on how to make CHANGE work for you! We'll learn how to adapt to change and WHY it's important and Maria will also share tips on how to create your own personal board of directors to ensure you feel fully supported! This is a great topic as we all know CHANGE is inevitable and we believe that after hearing from Maria, it will be something you feel more equipped to embrace & celebrate!
Maria will speak for 20 minutes and the remainder of the time you will enjoy connecting and learning about each others businesses in this cool atmosphere!
To RSVP, email [email protected] & we'll add you to the guest list!