F.O.X.Y. Women (& Men) Holiday Mixer 2019
Network & connect with phenomenal women (& men!) in a gorgeous setting this holiday season!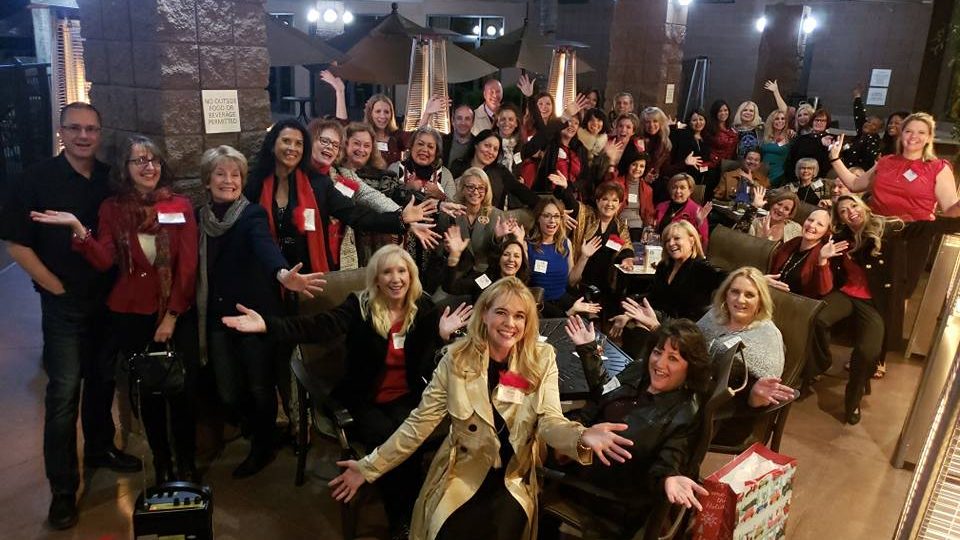 Join the gals of F.O.X.Y. Women & Wine Phoenix, Scottsdale and West this holiday season as we gather together at one BIG event for the holidays! It's a FUN way to celebrate the connections you've made over the year AND make new business & social connections too!!! We invite the men in our life to celebrate and connect with us this month too! It's a beautiful evening!
Dress is holiday festive! You can see the photo above from last year that will give you an idea of what to expect. This year we will be at the Dorian which is a gorgeous venue! Located in Old Town Scottsdale, Dorian is a beautiful restaurant that combines Old World Victorian design with modern accents. Bring business cards to share with new connections and to enter into the drawings we will have at the registration table.
There will be a few complimentary charcuterie boards shared, all other food and drink is on your own. They do have a great happy hour menu to take advantage of, if you wish. This event goes from 5-7pm and for anyone who wishes to extend the evening, the are offering us complimentary admission (by way of the secret passageway) to The Dragon…you seriously take a secret passageway to get there and there we'll have complimentary admission & karaoke for anyone who wishes to sing their favorite tunes! Cash bar.
Tuesday December 10th 5-7pm
Dorian is located at 7419 E Indian Plaza Scottsdale, AZ 85251
This is always a memorable and successful event so mark it on your calendar and get your tickets today! Feel free to invite anyone you like, all men & women (21yrs +) are welcome!!! 
Tickets are $25 ($20 for Fox Den AZ members & spouse) and well worth your time!
Get your tickets in advance to reserve your spot today!
***We're also doing a spaghetti drive for Kitchen on the Street at this event! Bring 1 pound packages of spaghetti as a donation to Kitchen on the Street!!!***