F.O.X.Y. Experience: Fearlessly YOU
JOIN US!!!
Take a really fun girl's day out + a high impact meaningful women's conference & add in all kinds of opportunities to make connections for business and socially, and 
you get the F.O.X.Y. Experience!
It's unique, fun & well worth your time

!!!

F.O.X.Y. stands for the type of women we attract to all of our events! They are: Fearless, Outrageous, Xceptional women, Yearning to make a difference – so they do!

At this event, EXPECT to meet phenomenal women, hear from an amazing speaker & panel sharing personal journeys, fearless tips and outrageous moments & enjoy fun conversations & fun activities! PLUS, this time we're adding in fun conversation about one of our latest fav's – the movie The Greatest Showman & how it relates to our topic of being Fearlessly YOU!
More about our TOPIC: Fearlessly & Uniquely YOU! 
When you think of "being fearless", do you think of things like; Jumping out of an airplane? Bungee jumping? Walking through fire? Those certainly are physical or external things that people often associate with being fearless. At this event, we're focused on internal fearlessness. After all, shifting our internal view of fear allows us to be more externally fearless too, wouldn't you agree?!
So what about things like fearlessly

;
EMBRACING who we are & being CONFIDENT
OWNING our value
recognizing our STRENGTHS & skills
CELEBRATING our successes
ACTIVELY & unapologetically going after our goals
speaking UP & engaging AUTHENTICALLY
BEING OUR UNIQUE SELF!
We'll discuss ways to Fear-less and/or ways to accomplish your goals despite fear, and you get to decide if fear is optional. Are there things you fear? Or have you already kicked fear to the curb? Either way, this experience is for YOU! You'll hear from amazing women with unique outlooks and experiences on the topic and get a chance to share yours too, if you choose.
FORMAT
8:00am Registration, Coffee Mingle, Fun Icebreaker Activity inspiring easy conversations & connections  
We realize it's early so we'll provide the caffeine, amazing speakers, activities, projects and opportunities for interaction & relationship building + the fun & enthusiastic atmosphere – YOU bring your happiest self and your funnest girlfriends and it'll be a GREAT morning! p.s. – Mimosas are available for purchase if that'll twist your arm at all! 😉
Hear from & engage with: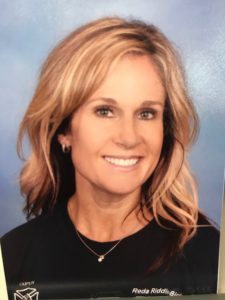 **Featured Speaker** Reda Riddle-Bigler, Battalion Chief, Phoenix Fire Department
Reda will be sharing her personal journey with us and her keys to going after life fearlessly!!!
You will LOVE her! Reda is a fabulous speaker & a genuinely a cool woman!
+Heather Rausch, Foxfire Founder on the F.O.X.Y. Philosophy!
+ Our Panel of 5 Amazing Women
We're THRILLED our distinguished panel is comprised of women that are really SHAKING UP their industries! They are:
Deneen Manesiotis – Successful Realtor & Real Estate Investor, Homesmart
Juanice Oldham – Owner/General Contractor, Forefront Development
Brooke Roe – Owner/Founder, Pinspiration DIY Studio
Michelle Micalizzi – Owner/Founder, Polypreneur, Fearlessly Deliver
Kim Marie – Film/TV Writer, Producer, Director, Mirror Dog Productions
you'll enjoy hearing their stories, experiences (&outrageous moments)! We'll have plenty of time for guest interaction and these F.O.X.Y. ladies will also lead us into our discussions on the movie The Greatest Showman and HOW the principles they took from the movie apply to their own lives! (#ThisIsMe) – you'll get that reference if you've seen the movie! 😉
PLUS…
Have fun creating a personalized DIY F.O.X.Y. momento! Experience energizing table discussions during the project (easy activity – no creative skill required – so no pressure!)
Set Some Fearless Goals with X-ceptional Support!
Connect with dynamic women to build strong business & social relationships!
BRING business cards to connect AND a note about your most favorite takeaway from the movie The Greatest Showman if you've seen it! If you haven't, we highly recommend it! We thought it was AWESOME! Seeing it is not a requirement for attending this event. You will get plenty out of the event either way!!! We can't wait to see YOU and your girlfriends/family at this event!
**ALL tickets are non-refundable and can not be applied to any other events. If you are unable to make the event, you are welcome to gift your ticket to a friend. In this case, please email the name change to Heather@FoxfireEventsRock.com – Thank you!**