Dig Deep with Lynn M. Bunch & Rona Recker
***SPECIAL WORKSHOP***
Dig Deep with Lynn M. Bunch & Rona Recker
Get to the root of what is causing your pain, struggle or fear in any area or aspect of your life and CLEAR it!
Join us for this high impact workshop!
Monday Sept 9th 6pm – 8pm
at The Center for Intuitive Development
18434 N 99th Ave Suite 4, Sun City, AZ 85373

Lynn and Rona will interact with volunteers from the audience who wish to CLEAR something that is causing them pain, struggle or fear. You'll see first hand how their teachings, when applied, create immediate results. Then apply what you learn to your own life for forward movement.
Tickets are $25 ($20 Fox Den AZ members) Get them in advance HERE! 
Space is limited, register today!
**ALL tickets are non-refundable and can not be applied toward any other events. If you are unable to make the event, you are welcome to gift your ticket to a friend. In this case, please email the name change to [email protected] – Thank you!**
Our Experts: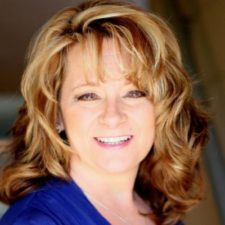 Lynn M. Bunch is an intuitive educator, speaker, author and the founder of the Center for Intuitive Development. Lynn uses her divine wisdom to teach others how to live a life free of pain, struggle and fear. The beauty in the education piece is that Lynn teaches participants how to develop, nurture and rely on their own intuition so they are equipped to handle any situation, decision or scenario that presents, regardless of where they are. Lynn's teachings cover an array of topics all related to deeper self awareness and integrating the spirit, mind and body.
Lynn founded the Center for Intuitive Development in 1996 and it, along with her vast curriculum are the support Lynn has put into place to ensure her clients are successful. Lynn's life purpose is "movement to higher consciousness" which is exactly the result her clients celebrate. Lynn has been sharing her work for over 20 years and has impacted thousands of individuals, corporations, organizations and communities. Whether it's in a one-to-one session or when speaking to a crowded audience, Lynn never sways from her vision: To Cultivate the awareness of the powerful, innate force of intuition.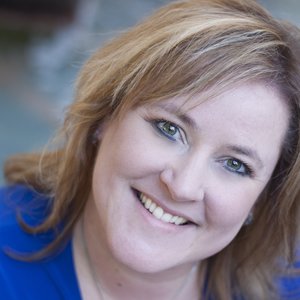 Rona Recker is the Wellness Practitioner at the Center for Intuitive Development and has shared her love of intuition and healing for nearly 15 years. She blends Western and Eastern philosophies to provide a very unique healing experience. On the one hand, she is a previous EMT, she has worked in hospital ER's, she was a high school science teacher, and a former biochemist. And on the other, she has a Master's degree in Acupuncture and Herbal Medicine, is a Certified Instructor for Touch for Health Kinesiology and is a quantum physics enthusiast.
As an Intuitive Body Scanner and Energy Healer, Rona can help you release physical and emotional stress and clear blocks that will help you move forward in your life. Rona utilizes physical and energetic modalities including applied kinesiology, quantum touch, acupressure and vibrational healing. She uses intuitive body scanning to identify which parts of your body are out of alignment and the underlying reason for the imbalance. She intuitively finds and clears the blockages in your body so you can feel better physically, emotionally, and spiritually. Rona can assist you with healing your body by helping uncover how you can improve your health and wellness..
To learn more about The Center for Intuitive Development, visit www.intuitivedevelopment.org
We look forward to seeing you all on Monday September 9th 6pm – 8pm! Please get your tickets here online to reserve your spot! All men & women welcome!