BEST Book Club Ever! February 2021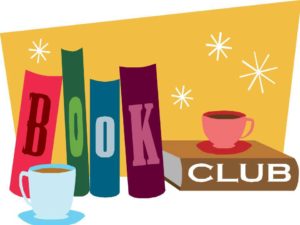 Join us we chat about our latest read!
We are super lucky to have such a FABULOUS Book Club Ambassador in Margaret Stephens-Reed who brings us together each month in a lively discussion with lots of laughter & thought provoking questions!
For February, Margaret has selected, "This Time Next Year" by Sophie Cousens. Sophie Cousens' debut novel, This Time Next Year, is a slow-burn rom-com about destiny, luck, and realizing you're worthy of real love. Quinn and Minnie were both born just moments into 1990 in the same hospital. Because Quinn was the first baby born in the new year his family won money—money that should have been Minnie's, her family believes.
Book club is the last Friday of the month at 4pm for 1 hour. In this book club, we have thoughtful conversation AND with this great group of women, we laugh a lot as well! It's super fun! Members are invited to suggest a monthly read for the club too! We love this time together!
All Fox Den members will receive the zoom link via email the day before the event. If you do not see it in your inbox, please check your other email folders. Non-members are invited to drop in and participate for $20 per event. To purchase an individual ticket please use the "buy now" button below. To get details on membership, please visit
www.FoxfireEventsRock.com/FoxDenUnited
– membership is a GREAT value!
**ALL tickets and membership are non-refundable. Individual tickets may not be applied to any other events. If you are unable to make an event, you are welcome to gift your ticket to a friend. In this case, please email the name change along with email address to Heather@FoxfireEventsRock.com so they will be permitted into the zoom. Thank you!**