Awesome 80's PUB CRAWL
Break out the aqua net, bright blue eye shadow, neon, bangles, leg warmers, MC hammer pants and anything else that screams 80's to you! Dressed in awesome 80's garb we'll be crawling through central Phoenix by way of the light rail! All guys & gals over the age of 21 are welcome! Prizes awarded for best dressed & fun games/contests along the way! You'll be given the route via email once you purchase your tix. We'll start around Central & Camelback at 4pm, ending in Downtown Phoenix around 9pm, visiting 4-5 local pubs along the way having a totally rad time!
There are lots of great hotels in the downtown Phoenix area so consider staying overnight so you can crawl on back to your room at the end of the night!  You are responsible for your safety – Please play responsibly! To make it easy, the Hilton Garden Inn Midtown is offering our group a special discounted rate if you book your room by March 3rd. Rooms are only $89 for rooms with 1 or 2 beds which is a fantastic deal! If it is AFTER 3/3 and you still want a hotel room – email Heather@FoxfireEventsRock.com and I will see if the hotel will let you get the group rate. It will be based on their occupancy so act NOW if you are interested! This hotel is about 1 1/2 blocks off the light rail stop at Central & Indian School so it is a perfect location for our group! I HIGHLY encourage you to take advantage of this deal & book a room today CLICK HERE TO BOOK HOTEL ROOM.
OR GO TO: http://hiltongardeninn.hilton.com/en/gi/groups/personalized/P/PHXMDGI-XFOXF-20160402/index.jhtml?WT.mc_id=POG
These pub crawls are ALWAYS such fun & it is a great place to make new friends too! Get your tix early to save a little cash and invite all your 80's lovin friends!
Tix are $30 each OR if you purchase them by  2/26/15 get them for only $25 each! Tickets include: the scheduled night of fun, door prizes & drawings along the way. Food/beverage is on your own. Can't wait to see you there! Get your tickets here:
***Tickets are non-refundable and can not be used toward any other events***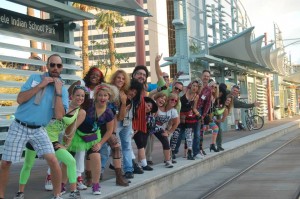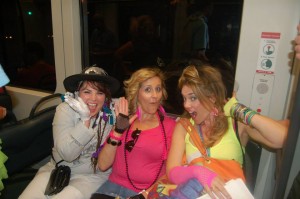 Woot woot! Can't wait to see you!