FOX DEN UNITED

It's where powerful women connect & unwind!
More

ABOUT

Fox Den United:
We are a diverse community of incredible women who come together for social activities, business masterminding, education, inspiration and genuine connection. What started out as a local AZ group, has now become an incredible community of women UNITED! These days our connections are done virtual and therefore we are attracting women from all over the country – and even the world! Which is AWESOME! In addition to virtual events, there's a private Facebook group where you can interact, share and stay up to date on all that is happening in the F.O.X.Y. world! We've seen such beautiful friendships, business relationships & self nourishment happen through this community! AND, now with meeting women around the world, we'll all have new friends to meet up with or get great travel recommendations from when we are back to traveling the world!
Membership is ideal for all women seeking deeper social or business connection (OR BOTH!) AND for those who appreciate a bargain since members receive access to ALL kinds of activities for one low monthly (or annual) price!
2020 Membership Includes: 
Coffee Connections – We love java & the conversations we have online each month from the comfort of our own place! This is a great time to share updates personally & professionally, seek referrals and catch up through great conversation.
Monthly Business Mastermind Calls – 60 minutes once a month and a GREAT opportunity to interact, gain feedback, share best business practices and support from the group. It's like having your own mini board of directors at your fingertips. These video chats are incredibly valuable – especially for all the business owners and soloprenuers out there! Feel free to dial in via phone or video.
"Ask the Expert!" Join us virtually each quarter via Zoom to learn about a business topic from an industry expert who will offer sound education that would normally involve a large consulting fee yet, is free to our members! Have the opportunity to ask individual questions to gain the answers you need to support your business! GREAT resources are discovered here! Some topics include; Social Media Marketing, Advertising Insider, Trademarks/Patents, Small Business Insurance Best Practices, Small Business Funding/Expansion Options and more!
FUN ZOOMS lead by our F.O.X.Y. Leader or Ambassadors – You never know what will pop up on the calendar but it's sure to be a great time when your surrounded by this crew! We've had 3 new Ambassadors come on board for 2020 (meet them below!) They have planned things like; virtual

hikes, food experiences (lunches, cooking classes & tastings) and a book club so far!

Activities currently via zoom which means you can join in from anywhere! Our BOOK CLUB has become quite FUN & popular! Ladies are loving the books & interactions. We are meeting every other month to discuss the chosen book! JOIN US! If YOU would like to lead an activity, just let us know!
Private Facebook Group for Fox Den AZ members where you can interact, share any special events/offers or news and stay in touch!
ENJOY LOTS OF DISCOUNTS you could certainly buy individual tickets for all of our events but why pay more?! With your membership, you have access to the items listed below as well as our signature events, F.O.X.Y. Women & Wine AZ and F.O.X.Y. Women & Wine Global! Your membership is valued at over $120 per month and available for only $35/month. Or better yet, join for the year for $350! That's like getting 2 months free!
With nothing that you HAVE to do, but so much you GET to do, membership certainly has it's privileges! The most beautiful thing we see come from this community are the relationships. This group is diverse, unique and full of incredible women who enjoy relating & understand the power of human connection! They are busy women who ENJOY this time to unwind & BE!
If you have room for more friendships, business awareness or FUN (OR ALL OF THE ABOVE) THIS is YOUR tribe!
2020 Membership is $35 per month or $350 for 1 year.
Email Heather@FoxfireEventsRock.com to sign up TODAY! 
*Memberships are non-refundable and non-transferable. For any questions, email Heather@FoxfireEventsRock.com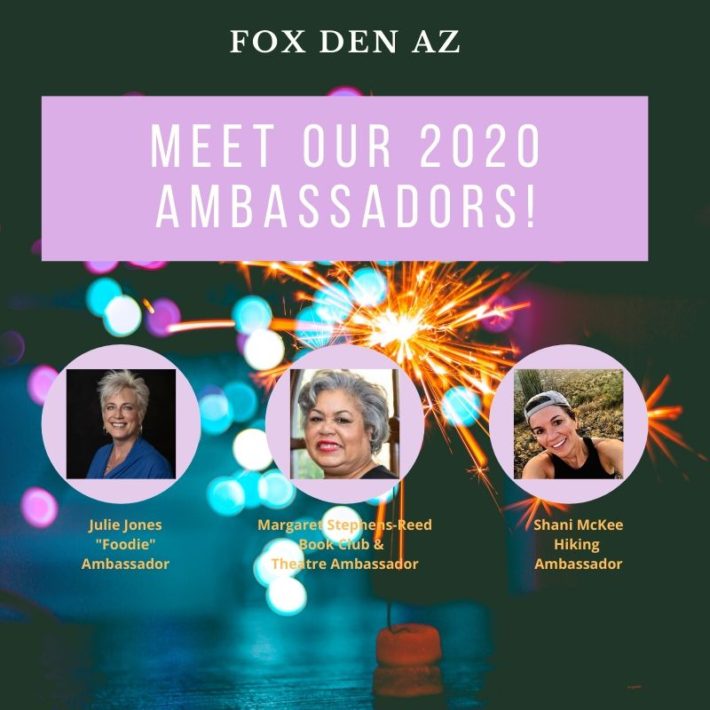 Pics from some of our past events: