F.O.X.Y. Women & Wine West March 2020 Event
Join us for F.O.X.Y. Women & Wine WEST!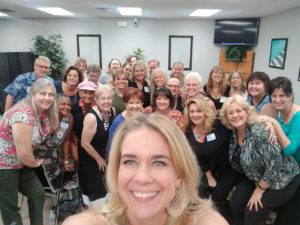 Connect with incredible business women who work or live in the west valley!
We gather on the 4th Wednesday of each month from 5-7pm at a different venue each time.
We feature a relevant speaker who takes 15-20 minutes to share useful tips with us (we're BUSY women so we're always looking for time savers and things to make life easier & more enjoyable!) + enjoy meeting our sponsors & non-profit partner while you NETWORK with fellow guests in an easy setting! This is the BEST way to network & build business relationships!
We are GROWING this west valley event so there is LOTS of opportunities to grow with us & make INCREDIBLE connections!!! 
Tickets are $25 (or $20 for Fox Den AZ members) and SO worth the fun & connections you will make here! Our venue host, The Center for Intuitive Education is providing a glass of wine and light appetizers as well!
March Location is: The Center for Intuitive Education and our speaker is the founder, Lynn M. Bunch! Lynn will be sharing on the topic of intuition and how to recognize & utilize it to gain the results you desire personally & professionally! Lynn is a respected educator, speaker, author and recognized expert on the subject of Intuition. She and her team are AMAZING and this time to personally interact with her is an incredible treat!
We look forward to seeing you there!!!
The Center for Intuitive Education is located at:
18434 N. 99th Avenue, Suite #4 Sun City, AZ 85373